About Us
With our family roots in Waterdown for 25 years, we are proud to call it Home. Waterdown is just like so many great communities, where pets are a vital part of our families.
The health and wellness of your pet is just as important to us as our own.  At Grindstone Pets we aim to provide you with options that are customized.  Each has their individual needs and requirements and we would love to spend time with you to tailor a nutrition and wellness program for food, treats, and play products.  We take pride in seeing them thrive.
We realize the importance of providing healthier choices and personal service within our hometown. We are proud to be a family-owned independent pet supply store that offers choices for dogs, cats, and small animals. From the industry's leading dry foods to the best Ontario-made raw foods, and carefully chosen accessories, we offer an ideal product mix and take interest in your pet's health.
We look forward to getting to know you.
Always in our hearts is Tallulah, our very very loved and missed Westie Poo (09/12/2008 - 12/22/2020).

Trevor (the cutest  Lionhead rabbit ever) and of course, the real bosses, Desilu and Phoebe.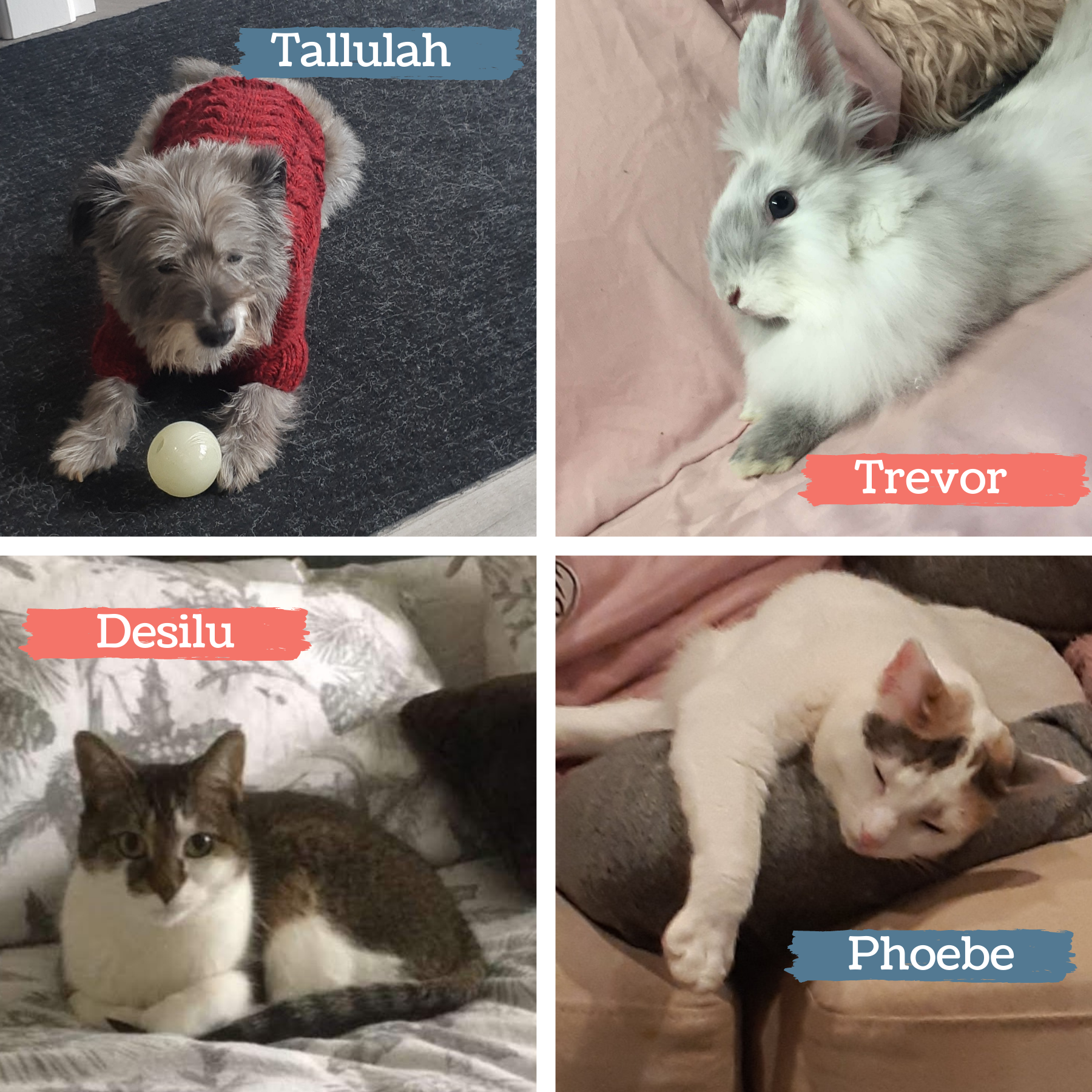 And the two-legged trio behind the Grindstone Pet Supplies Family - Vikki and her family.